Program Overview
The K-12 InVenture Prize brings the excitement of invention and competition to K-12 audiences throughout Georgia. Students identify their own problems and design and build a solution by engaging in an authentic design process. The state finals are held annually at Georgia Tech, where top projects are judged by Georgia Tech faculty and industry experts. Winners are awarded spots in the National Invention Convention & Entrepreneurship Expo. For more information about the state competition and FREE curriculum please click here!
2023 Regional Competition Information
The Savannah Regional Inventure Prize is Thursday, January 19th, 2023.
To participate, schools must be located in Bryan, Chatham, Effingham, or Liberty counties. Each school may bring their top 3 teams to compete for a spot at state. During the competition, each team will be interviewed by 6-8 judges for 3-5 minutes each. Based on each teams average score winners will be determined. All schools must be paid and registered through the state K12 InVenture Prize website. More Information is available here.
January 19th, 2023 Schedule (subject to change):
8:45 AM - 9:30 AM: Registration and Team Setup
9:30 AM - 11:00 AM: Closed Door Judging!
11:00 AM - 11:30 AM: Co-current Judging and Public Viewing
11:30 AM - 12:30 PM: Lunch (Food trucks onsite)
12:30 PM - 12:45 PM: Group Photo
12:45 PM - 1:30 PM: Awards Ceremony
Competition FAQs
How many teams can I register for the 2023 K12 InVenture Prize Savannah Regional competition?
Each school can register 3 teams with up to 3 students per team, per grade band (K-2, 3-5, 6-8, 9-12).
What are the registration fees for the 2023 Savannah Regional?
$25 per school
When does registration open for the 2023 Savannah Regional competition?
Registration will open in early December.
Has an event schedule (times) been finalized yet? 
The finalized schedule will be available in early January 2023 and will also be included in the packet of information. Start and end times are included above.
To whom do I need to have the check made out for the fees? 
If possible, please pay using our secure online system with P-card or credit cards.
*We can accept a school check. Please make it out to Georgia Institute of Technology, c/o Timothy Cone, 210 Technology Circle Savannah, Georgia 31407
The registration system will create an invoice. 
Will coaches and/or parents be allowed to view any part of the competition? 
Coaches and parents must leave the room once judging begins. A public viewing time will be included on the schedule once closed-door judging has ended.
Can Georgia Tech pay for our trip to state competition?
Expenses related to the state competition are the responsibility of the winning school.
Do the same kids who come to the regional qualifier have to go to the state if we win?
Yes.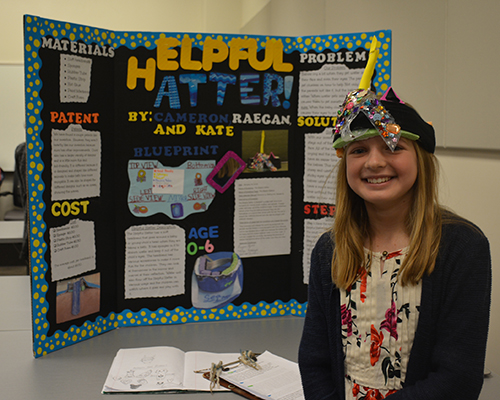 K-12 InVenture Prize Teacher Workshops
Teacher workshops are open to K-12 teachers of all subjects interested in implementing the K-12 InVenture Prize curriculum. Workshops provide an overview of the K-12 InVenture Prize, introduce the curriculum, offer first-hand knowledge of how to institute the curriculum for your specific age-group, provide teaching strategies, and review the timeline for participating in the program.
For more information click here.