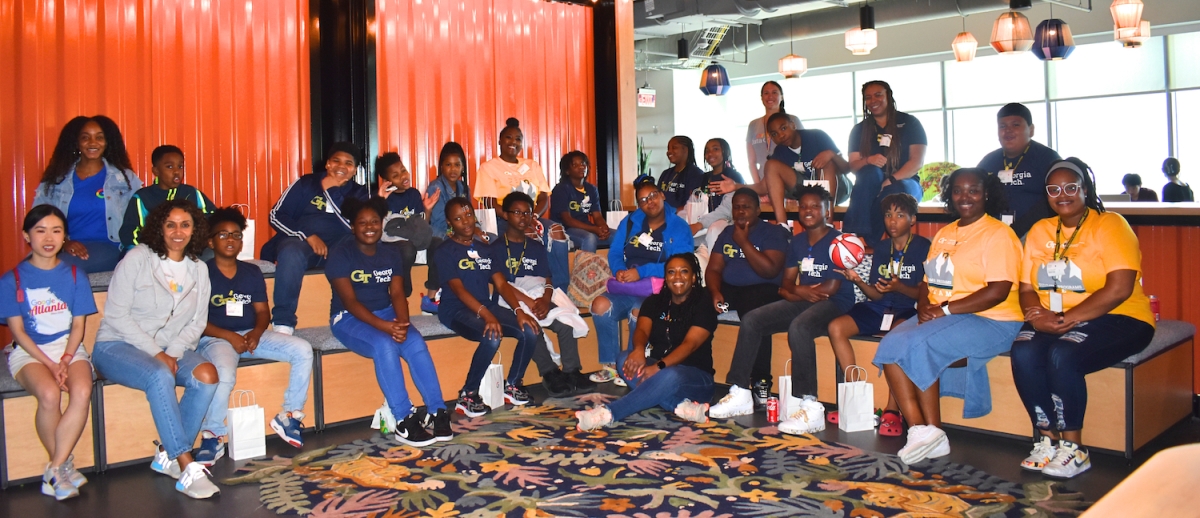 November 6, 2023 | Atlanta, GA
This past summer, twenty rising sixth graders from Atlanta Public Schools' (APS) Washington Cluster visited campus to take part in Tech's Talent Development Program in which they learned about the college admissions process, potential careers, and even what it's like to take college courses. The program, coordinated by the Center for Education Integrating Science, Mathematics, and Computing (CEISMC) in collaboration with Enrollment Management, is an initiative supporting Georgia Tech's Anchor Institute and the Institute's strategic plan.
The Georgia Tech Anchor Institute initiative focuses on supporting the westside community adjacent to campus, formalizing an already existing partnership CEISMC has cultivated with APS the last seven years. In establishing Tech as a leader in preK-12 outreach, CEISMC leaders have worked closely with Institute Relations to determine if any of their efforts can translate into educational opportunities for the Washington Cluster. The goal is to enhance STEM teaching and learning in the K-12 schools near campus and to develop a sustainable and effective model of school-university collaboration that can be replicated and scaled.
"It is important to start young with developing this type of curriculum because most students who are accepted to Georgia Tech, they're exposed to this type of curriculum early since that's the natural environment of their schools," said Keisha Simmons, CEISMC's pre-college director for the Anchor Institute, who has worked with the Washington Cluster schools since arriving at Tech in 2019. "A lot of the students who will be in the Talent Development Program may have been exposed to STEM/STEAM in small spurts because of available outside school options or clubs, but it's not something that's consistent and continuous as schools may not have the budget to dedicate funds for that year around."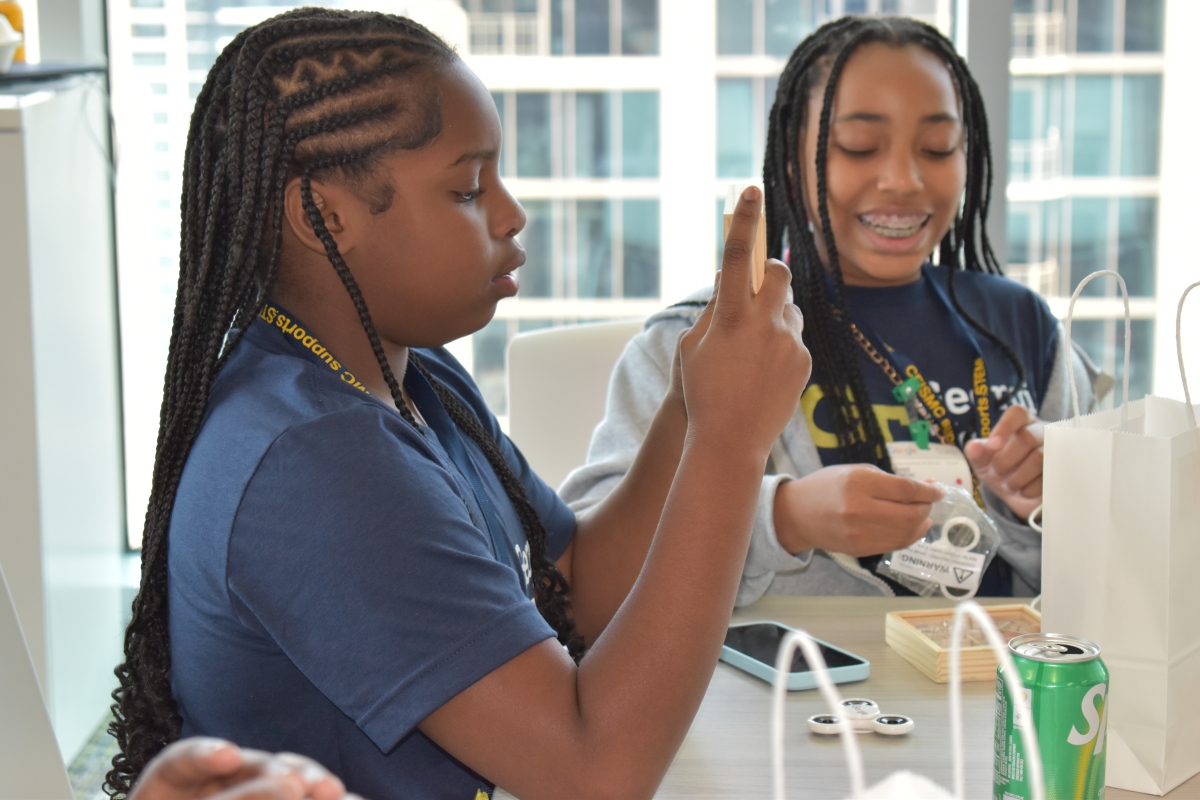 The Talent Development Program is designed to be a multi-year effort that students will return to over their middle and high school careers, maintaining engagement with Georgia Tech all the way through graduation. "When thinking about Tech's recruitment strategy moving forward, overwhelmingly those in the working group identified an opportunity to bring kids to campus at an earlier age with a very intense focus on preparing them for Tech admission," said CEISMC's Expanded Learning Programs Director Sirocus Barnes, who is collaborating with Simmons on this initiative. "With this program we're saying to a family, we want to partner with you and your family to support your student for the next six years."
For this pilot year, activities focused on helping the participants visualize themselves as college students, including an academic focus on algebra and computer science. "Being intentional about their engagement this summer was important," Simmons said. "For example, students gained exposure to different career paths by talking with Google employees when they visited the Atlanta office. Since all the students we had were students of color, we requested that the Google staff be people of color. Diversity leads innovation."
Next year, the inaugural cohort will return as seventh graders, and a new group of sixth graders from the Washington Cluster will be welcomed into the program. Growing the program into other metro Atlanta school districts and statewide is part of the long-term plan.
--Amanda Smith, CEISMC Communications
From Fall 2023 CEISMC Impact Magazine
Student assistants empathize with and support young learners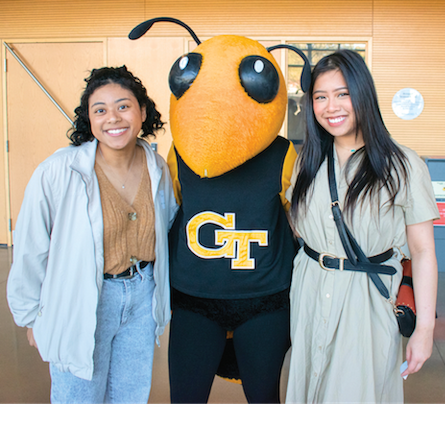 Two Georgia Tech student assistants who work to support the Talent Development Program — fourth-year biomedical engineering student Maya Davis and fourth-year business administration student Sheila Trinh — said their own challenges in college help them relate to the young students in the program.
"There's that side of things — 'Can I make it through college?' — and when we talk about Georgia Tech, I think we've all experienced how stressful that can be," Davis said. "We want to make sure that we give these students not only the STEM education, but the maturity and emotional growth to go into college."
Speaking as a transfer student pursuing a business degree with a minor in engineering, Trinh said potential students should realize that Georgia Tech can be for anyone. "Yes, it's difficult, but it's so worth it because Tech can cater to whoever and whatever you want to satisfy your academic career."