May 11, 2023 - Atlanta, GA
Horizons Atlanta at Georgia Tech, a year-round program providing academic support, cultural enrichment, and recreational activities to underserved students in the Atlanta area is celebrating 10 years on campus. The program, which currently serves 225 rising 1st through 9th grade students, is one of 10 Horizons Atlanta program sites located within Georgia Tech's Center for Education Integrating Science, Mathematics, and Computing (CEISMC).
The mission of Horizons Atlanta at Georgia Tech is to advance educational equity by building long-term partnerships with scholars, families, communities, and schools to create experiences outside of school that inspire the joy of learning.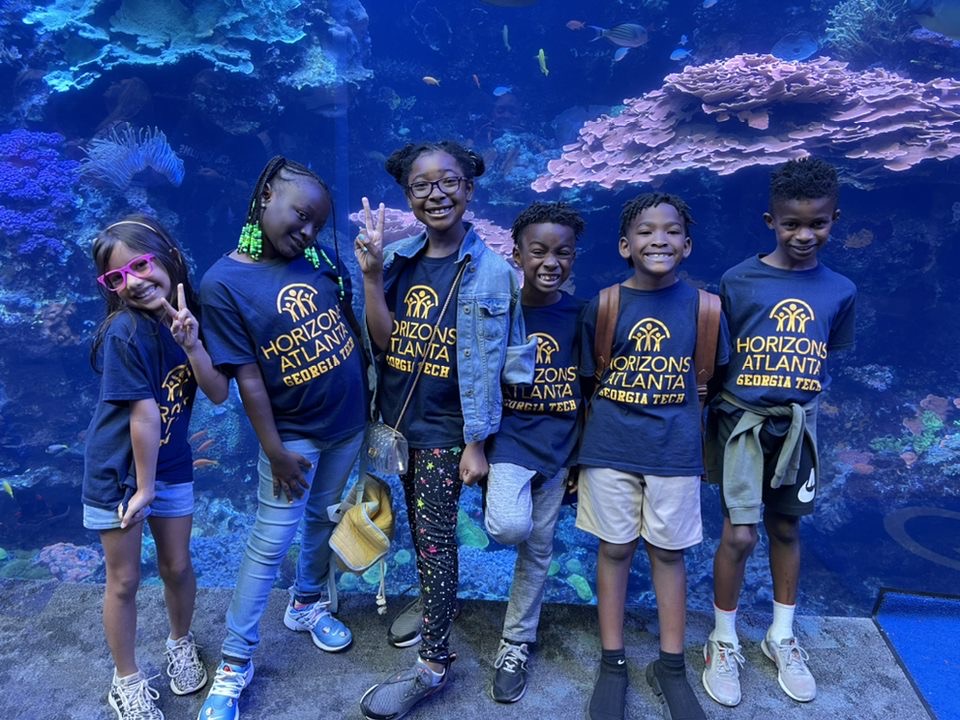 "With Horizons Giving Day coming up on May 17, we set a fundraising goal of $5,000 in honor of our 10th anniversary," said Horizons Atlanta at Georgia Tech Program Director Sirocus Barnes. "We invite our colleagues at Georgia Tech and the local Atlanta community to help us reach this goal so we can expand our impact to support 225 scholars this summer."
Students are on Georgia Tech's Atlanta campus for six weeks during the summer receiving remediation in math and reading. Students also learn how to swim and receive support throughout the year via after school programs and family engagement events.
The Horizons Atlanta at Georgia Tech Program partners with three local schools, Centennial Academy, Drew Charter, and Hollis Innovation Academy. Students who qualify for free or reduced priced meals and who are pre-identified by the partner schools are accepted into the program.
For more information and to donate (which is ongoing through May 31), please visit https://bit.ly/HorizonsGT2023
—CEISMC Communications