May 31, 2023 – Atlanta, GA
A team of researchers from Georgia Tech's Center for Education Integrating Science, Mathematics, and Computing (CEISMC) was awarded a National Science Foundation (NSF) Robert Noyce research grant (AWARD #2243288) that will explore and identify issues on teacher retention that plague today's educational system, particularly in the field of computer science (CS) and engineering within underserved and underrepresented communities. The three-year, $830,788 grant is sponsored by NSF's Robert Noyce Teacher Scholarship Program, which supports the recruitment, retention and preparation of STEM K-12 teachers. The main focus of this research is to investigate how engineering and CS teachers' professional identity and support networks impact their retention and effectiveness in high-need schools.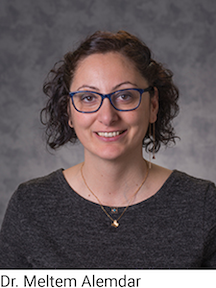 "Historically the issue of CS and engineering teacher retention definitely affects school districts that are less advantaged and of lower economic status," said Principal Research Scientist Meltem Alemdar, who serves as principal investigator for the research project. "Through grant opportunities such as the Noyce Scholarship Grant, there are more possibilities for us to study and contribute to an understanding of how to best support and retain engineering and CS teachers in the field."
According to Alemdar and Senior Research Scientist Jessica Gale, who serves as co-principal investigator, the rationale for an exploration into this topic comes from many factors such as federal initiatives under the National Science Foundation such as Computer Science for All, which focuses on recruiting and retaining high-quality CS teachers. Specifically, in Georgia, there is an investment in CS education initiatives that aims to provide equitable access to CS education.
"In the bigger picture of things, this issue is important because there's a shortage of CS and engineering teachers and no structured path for recruiting and retention of these specializations," said Alemdar. "A teacher can obtain a degree or work in the field of study and not receive any type of pedagogical training for becoming a computer science or engineering teacher, which can be problematic with retention according to the research."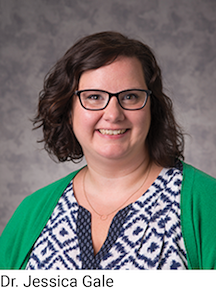 "There's hope that through research we can narrow the gap in disparities in nationwide recruitment, specifically in the field of CS and engineering," added Gale.
The CEISMC research team has partnered with the Georgia Department of Education (GADOE) to conduct secondary data analysis on engineering and CS teachers statewide. The team is also partnering with Georgia College and State University and Piedmont University to help in recruiting graduates of the institutions' education programs who are now teaching engineering and CS.
"We were interested in involving University partners who may have connections to CS and engineering teachers who have gone through their programs to help us in recruitment," explained Gale. "The method used to identify all the factors of this dilemma will be an analysis of state level mobility, attrition data through the GADOE, a national teacher survey and a collection of case studies of CS and engineering teachers."
—Sean Van Dorn, CEISMC Communications