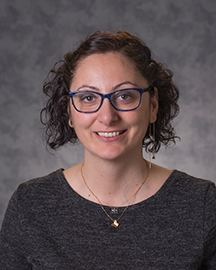 Associate Director for Educational Research & Evaluation
404-894-0297
About
Education
Doctorate of Philosophy, 2009
Concentration: Research, Measurement, and Statistics
Georgia State University, College of Education, Dept. of Educational Policy Studies
Master of Science, 2003
Major: Educational Research
Georgia State University, College of Education, Dept. of Educational Policy Studies,
Bachelor of Science, 1999
Testing, Measurement and Evaluation in Education
University of Hacettepe, College of Education, Department of Educational Science, Ankara, Turkey
Dr. Meltem Alemdar is Associate Director and Senior Research Scientist in Center for Education Integrating Science, Mathematics, and Computing (CEISMC). Dr. Alemdar has experience evaluating programs that fall under the umbrella of educational evaluation, including K-12 educational curricula, after-school programs, and comprehensive school reform initiatives. Across these evaluations, she has used a variety of evaluation methods, ranging from multi level evaluation plan designed to assess program impact to methods such as program monitoring designed to facilitate program improvement. She received her Ph.D. in Research, Measurement and Statistics from the Department of Education Policy at Georgia State University (GSU). She was a part of a team at GSU that has been evaluating the Georgia Academic Service Learning (GASL) Program on a federal grant for the last five years on behalf of the Georgia Department of Education. In evaluating the GASL, she provided technical expertise on survey design and analysis using multi-level modeling as well as simple descriptive statistics.
She joined CEISMC evaluation team in September 2009. Her leadership evaluation work includes serving as a lead evaluator on NASA's electronic professional development network (ePDN), a new initiative dedicated to preparing teachers to engage their students in STEM (science, technology, engineering and mathematics) through the use of NASA-developed learning materials and resources. She also serves as the lead evaluator on several NSF funded Noyce Scholarship programs. She has direct experience leading or contributing to evaluations of leadership, and STEM related innovations.