Welcome to CEISMC K.I.D.S. Club!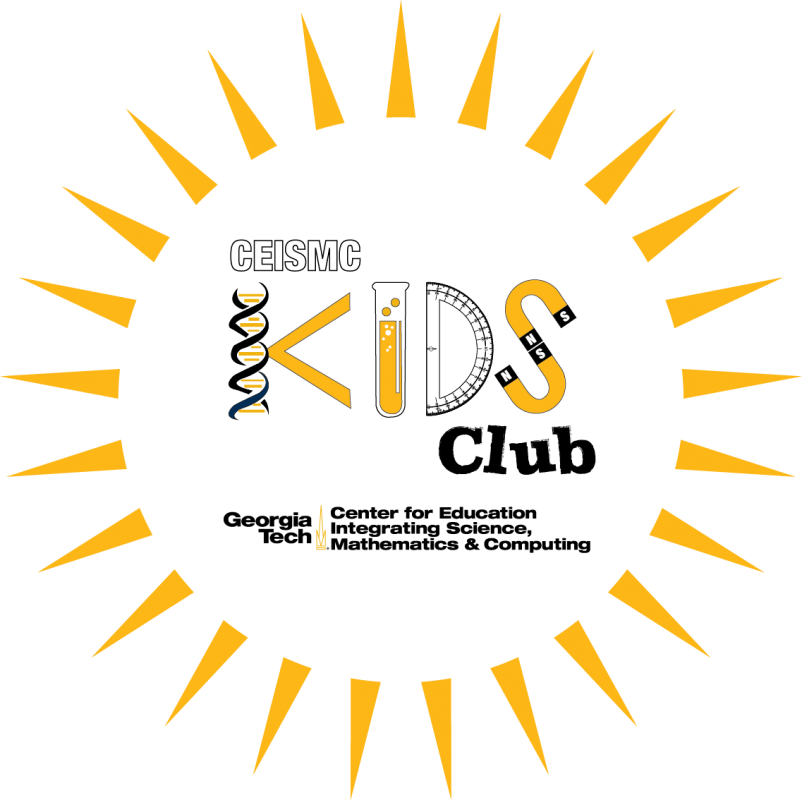 Georgia Tech CEISMC K.I.D.S. (Kids Interested in Discovering STEAM) Club is a program designed for kids in 2nd through 5th grade who are interested in discovering and learning more about science, technology, engineering, arts and math! The K.I.D.S. Club program is broken down into 2nd & 3rd grade classes, and 4th & 5th grade classes. For each class, the students will check-in at their homeroom, then rotate through three exciting and hands-on activities. The students will return to their homerooms for check-out. Each K.I.D.S. Club will take place on Georgia Tech's Midtown campus, on select Saturdays from 12-3 PM.
Click here to go to the STEAM Workshops Homepage for Students in 6th Grade and Up!
Registration will open in Fall of 2019.
K.I.D.S. Club!
Students can register for up to three sessions in total, one Fall session, one Winter session, and one Spring session. The activities will be the same for both sessions in each season.
Scholarships
Limited scholarships are available for those with financial need. If you would like to be considered for a scholarship please check the box for Financial Aid when registering for the program.
Contact Us
For all questions or concerns please contact K.I.D.S. Club at kidsclub@gatech.edu or (404) 913-KIDS (5437)
Unsubscribe from email updates