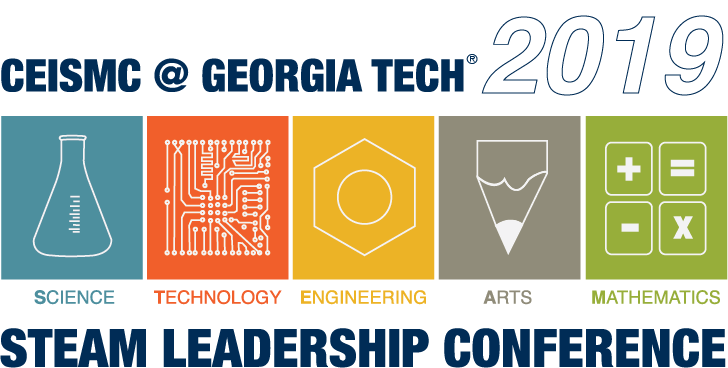 We are the Future. Advancing Diversity and Equity in STEAM
DATES:
MAY 10 - 11, 2019

AUDIENCE:
STEAM decision makers – superintendents, curriculum coordinators, principals, academic coaches and content specialists. Teacher leaders and artists can be included.

DETAILS:
Do you want to lead your district/school to becoming more STEAM focused? The 3nd Annual CEISMC @ Georgia Tech STEAM Leadership Conference will provide a how-to guide to planning and logistics for effective STEAM implementation, a springboard to meaningful arts integration and a highlight reel of outstanding curriculum/lesson ideas.

Experience two full days designed for district and school leaders, featuring thought provoking panel discussions, engaging hands on workshops, inspiring TED-like talks and captivating performances. All sessions will be facilitated by leaders in the field.