Sign up for the CEISMC Student Programs email mailing list here to receive the latest news.
Georgia Tech CEISMC KIDS Club is done for the 2016-17 school year. Thank you to all who attended! The next set of dates will be announced in September 2017.
Elementary Student Sessions - $45
GRADES: 2nd, 3rd, 4th, 5th
Georgia Tech's K.I.D.S. Club is a program designed to enhance and encourage curiosity and enthusiasm for science, mathematics, engineering and technology. Students in grades 2nd-5th are invited to join our student-centered, hands-on discovery sessions on Saturday mornings from 9 am to 12 noon. During each meeting, students will rotate and experience three different hour-long activities. Previous activities have included: Water Rocketry, Electromagnets, Sound Sandwich, Chemical Magic, Lemon Battery, and many more.
There will be three unique KIDS Club meetings: a fall meeting, a winter meeting, and a spring meeting. The activities at the two seasonal meetings are identical, they are repeated so that more students will be able to experience these activities. Therefore, choose only one date from each season to attend. Please note that the App Development and LEGO programs will be identical across all meetings.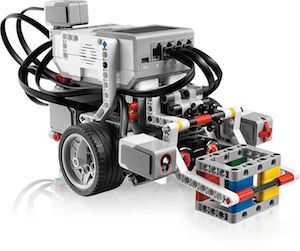 Middle School Only Sessions - $65
LEGO Robotics
GRADES: 6th, 7th, 8th
Explore the world of robotics by working with the new LEGO EV3 robot that solves real-world challenges. Teams of students will explore and apply physical science and mathematics concepts to program LEGO Mindstorms EV3 robots. Programs run from 9am to Noon.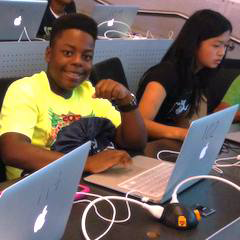 Middle School, High School, and Parent Sessions - $65
Introduction to Mobile App/Game Development
(iPhone & Android)
GRADES: 6th, 7th, 8th, 9th, 10th, 11th, 12th, Parents
For the older students of all ages and parents, grades 6 and up, are all invited to register for Introduction to Mobile (iPhone & Android) App/Game Development without Programming. Come experience a unique opportunity to learn with your kids or while they participate in other K.I.D.S Club sessions. Have fun learning how to create the next "Angry Birds" or "Bubble Ball" sensation on the App Store.

All Mobile sessions are identical. Each student/session must be paid for separately. Parents and students grades 6-12 are invited to attend the Mobile Application and Game Development session. Each participant must register and pay the $65 fee. Programs run from 9am to Noon.
For all questions or concerns please contact K.I.D.S. Club at kidsclub@gatech.edu or (404) 913-KIDS (5437)
Unsubscribe from email updates