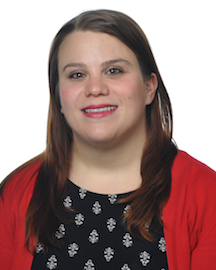 Educational Outreach Coordinator
404-894-0777
About
A New York native, Marisa Levy joined Georgia Tech's Center for Education Integrating Science, Mathematics, and Computing (CEISMC) in March 2017 as an Educational Outreach Coordinator. Previously, she earned a B.S. in Neuroscience at Binghamton University, State University of New York (SUNY). Eager to learn more about the incredible organ that is the brain, she moved down South to attend Georgia State University in Atlanta to earn her M.S. in Neuroscience.

During her graduate studies, she discovered her true passion for science education, working closely with the Atlanta Science Festival as well as the Brain Awareness programs. With this interest in education, tied with her neuroscience knowledge, she left GSU to work at The Howard School, a private school aimed at students with language-related learning differences. Armed with scientific knowledge and know-how and classroom experience, she sought for opportunities to combine her two passions. Luckily for her, CEISMC exists! She currently oversees the Summer PEAKS, K.I.D.S. Club, and other student programs.

While science education and outreach often takes priority in Marisa's life, she also enjoys teaching group fitness, learning improv comedy and playing with her cat, Buttercup, when not in the office.