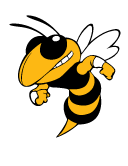 Check back regularly for announcements and news about the Science Olympiad @ Georgia Tech.
Events will be split between the Skiles Classroom Building and the Clough Undergraduate Learning Commons.
The awards ceremony will take place at the Instructional Center.
Sign-up events will open at 8:00am on Saturday, February 4, 2017 through Sign-up Genius. Links will be emailed directly to coaches.
Rosters should be emailed to gtscienceolympiad@ceismc.org by 5:00pm on 2/15/17. You will need to bring the signed copy of the roster and all waivers Saturday for check in. Please check

the

website for instructions if you have not done so already.
Adhere to the device impound policies stated in the event manual. Impounds are in the device testing location from 8:00am - 8:30am.
Devices will be tested in groups ~ not a specific time. Participants must be in the testing location at the beginning of the time slot.
Teams will have home bases in the Skiles Classroom Building. At sign in your team(s) will be given their location. Schools teams will be housed together.