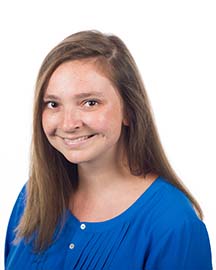 Education Outreach Coordinator Evaluation & GoSTEM
(404) 894-2427
About
Olivia Shellman joined the CEISMC Evaluation Team as an Education Outreach Coordinator in 2015. She received her B.A. in Women's Studies with a minor in African American Studies from the University of Georgia. In addition to her work at CEISMC, Olivia is pursuing a JD from Georgia State University's College of Law. She is very interested in the advancement and increased opportunity of underrepresented peoples and hopes to contribute to the efforts that CEISMC puts towards those goals.
Currently, Olivia works with the Evaluation team to manage and coordinate the collection, input, and storage of data from both the AMP and GoSTEM programs. She also assists with data collection in the form of focus groups, cognitive interviews, and assessment and survey administration for multiple CEISMC projects.
Olivia also serves as the Evaluation Coordinator for the Atlanta Science Festival and is responsible for all data organization, distribution, and collection, as well as contributing to the final summary report for the Festival.